Hi, I'm Eric.
Let's Talk Payroll in EMEA & LATAM.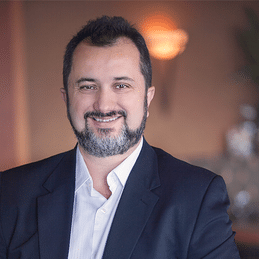 Eric Villaverde
VP, Global HCM Solutions
Eric is responsible for managing clients and consultants in the EMEA & LATAM regions.
Prior to STG, Eric spent more than five years as Operations Manager for ADP GlobalView in Brazil, being responsible for the Payroll operations as well as the Employee Service Center. In that role, he started the GlobalView operations from the start, hiring the teams and overseeing the deployment of the necessary infrastructure to service the new clients that were being implemented in the country. He was the first one to have a desk on the first floor of ADP´s office building in Sao Paulo, and by 2015, when he left, there were over 50 associates (from managers to junior payroll analysts). He coordinated efforts to make sure that major multinational clients, some with over 15,000 employees, were successfully transitioned to service, had their payroll accurately processed and their employees serviced timely and with first class quality.
Before leading the ADP GV Operation, he had strong experience working in Service Centers such as the Avis Contact Center in Barcelona, Spain, as a Team Leader, as well as the American Express and Embratel Service Centers in Sao Paulo as a Representative, where he developed his passion and skills for world-class service excellence.
Eric holds a Bachelor's Degree in Human Resources Management from UNISUL (Brazil) and studied Philosophy and Psychology at the Open University (UK).
Email: Eric.Villaverde@Spencer-Thomas.com
Phone: +34 658535802