1. Pick It
Chris Klein, EVP, Vision & HCM Solutions and Eric Villaverde, VP, Global HCM Solutions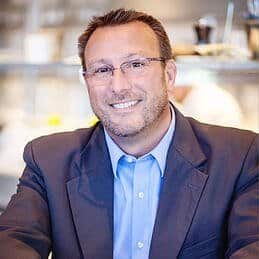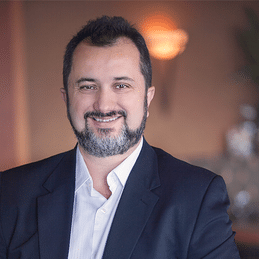 You know you need to simplify the way your company works, and the relationship with your employees, in order to stay competitive. You know you need to have the tools and processes to allow you to make the best decisions with the right information, at the right time, and have your entire structure ready for any changes necessary.
For all that to happen, you need to have better data to support your decisions.
So you need to come up with a plan to have as strong a business case as possible, outlining the best course of action for getting the transformation your organization so desperately needs!
The only thing is: you don't know how to do that, or where to start!
At the Spencer Thomas Group, we know what you need, and how to get there!
Business Case Development
Sometimes you know perfectly well that you need to change, but don't know how to make the case for the decision makers in your organization to buy into that change.
Occasionally you're out there trying to figure out the total cost of ownership of your current system, so you can compare it with what the new hot vendor says their system is going to cost, but you're not sure if anything else is being overlooked.
You know you need a strong business case, but you're not sure what level of detail and effort is required for you to collect the precise and useful information that is going to support the right decision from your organization.
At Spencer Thomas we have the exact right experience with taking deep dives into our clients' operations, asking the right questions to the right people, and helping them develop a business case that suits their needs by going beyond the narrow cost analysis and bringing the hidden costs and all important variables to the surface. You need your decision making process much clearer and stronger, and we can help you with it.
RFI and RFP Development and Evaluation
When an RFP is needed, organizations are inclined to putting together a very long document with every possible question you and your procurement team can think of. This is especially true if you really don't know what you're looking for and don't have previous experience selecting a new vendor. The end result of the traditional approach to building RFP's is a lengthy and, more frequently than not, unnecessarily complex document, that will make it complicated for you to decide for the best option.
Our long and vast experience tells us that with a few well-placed questions to the main vendors in the market, you can find the exact right information and determine the true differentiators you need to make the best possible decision.
In essence, you don't need to build a huge questionnaire to determine who your next vendor is going to be. The Human Capital Management (HCM) market is mature enough at this stage for organizations to build a shorter list of criteria that allow you to focus on what really matters for optimal decisions.
At Spencer Thomas Group we can help you decide what criteria best matches your need, build the scoring model, facilitate the process with your procurement team, everything you need so that you let fact and figures show the best option for your situation.
System and Partner Selection
Choosing the system and partner that will provide you with the solution you've so eagerly been waiting for can be overwhelming. With so many options, you might not be sure where to begin.
We at Spencer Thomas Group are experts in the HCM industry! We know it top to bottom, all our leaders have worked in the main solution providers, so we know exactly what their strengths and weaknesses are, the approaches, and more importantly , we know the contacts!
So we can help you decide who to talk to, what questions to ask them, and how to evaluate the answers.
Negotiation Support
Once you've built your business case, been through the RFP process and selected your vendor, you'll need to negotiate the best conditions for your business. And you know how important information is when you're negotiating.