3. Do It
Chris Klein, EVP, Vision & HCM Solutions and Eric Villaverde, VP, Global HCM Solutions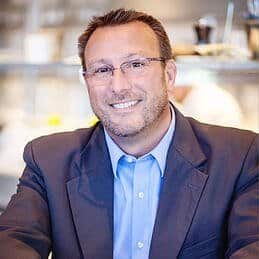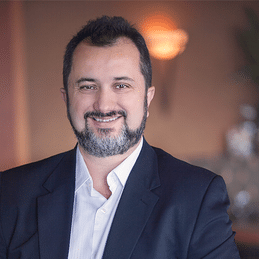 So, you've picked a solution, signed a contract, planned the project and are ready to go! This is where all of that work and planning and theoretical talk becomes real.
Are you ready to actually do the project? Have you mobilized your teams and hired Spencer Thomas Group yet to help you with everything? Ok, so maybe you haven't done that (yet…) but you are ready to get things moving so here is the next in our 4 part series on how to be successful with it?
Project Management
Effective program and project management is key to the success of any major business initiative. STG facilitates the management of your project by working collaboratively with your existing resources to identify common issues up front to avoid missed timelines and budget overruns. Whether you need efficient management of a project from start to finish, or assistance getting an ongoing project back on track, STG's specialized program and project management expertise delivers the right strategies, people, and solutions to bring your project in on time and within budget.
Secure Project Resources
Resource planning is critical to the success of any project. Understanding who you need, where you need them, how much of their time you need and what they are going to do can make or break a project. Most companies think they can do things with their own internal resources and sometimes they are right. However, they often have an unrealistic view of how busy their resources already are and throwing another project at them can be a heavy burden. Not only that, but perhaps they don't have the right skills to be successful at a project that demands such specific skill set like HCM transformationor implementation of new payroll solution. Here is where all companies should consider the balance between internal and external help. Yes, external help adds cost to your budget. However, it also insures that you have the right people, in the right place, with the right skills and at the right time to make sure your internal talents are supported and make the very best decisions. This is where we have been able to help time and time again and if there is one thing we have learned it's that clients that call us sooner rather than later are better off and, believe it or not, spending that money upfront almost always saves money and headaches later on.
Model and Blueprint
Once your project is on the move, the most important activity early on is building a thorough and precise Business Blueprint. This is when the project team, alongside with the subject matter experts, the local teams and the main stakeholders, will put together a fully comprehensive document including every aspect of the business, all processes, all details that will impact and be impacted by the project.
Amazing as it might seem, this is frequently overlooked, especially when the implementation is taking place in a country that had the decision come top-down and needs to build such a document in a language that is not the native. So you'll see often times a document with a basic structure copied from a template and filled out carelessly by one resource in order to meet the project deadline for delivery of that document. Needless to say that when the new vendor starts configuring their system, they'll use that document as a reference. And the less attention is paid to its construction, the more problems you'll find when you test the system. It's something we have seen all too often in later stages of a project when we are called in to help get things back on track. At Spencer Thomas we'll be the ones making sure everybody involved fully understands the importance of building a detailed blueprint, and fully engaged at building it, by stressing all impacts of neglecting that document.
Build and Configure
Once you have the model, the blueprint, your vendor will start building and configuring their system. Many believe this is a moment where you can go back to your regular activities as most of the work lies with the vendor, and eventually even cut back on the project hours. And that is just not the best approach.
Yes, most of the configuration effort will be on your new vendor's side, but a close interaction with them, clarifying any questions and addressing any challenges that come up is vital for a healthy project progression, since any holes in this phase will most certainly affect the outcome of that configuration effort and thus impact how well the system works after go live.
At Spencer Thomas we can offer Subject Matter specialists that are thoroughly familiar with the ins and outs of any system configuration reality, so that you're covered for this critical stage of implementing a new HCM solution.
Validate and Test
Once your new vendor wraps up the configuration phase, you'll be asked to validate and test the new system. This is the most critical task of all in an implementation project, and yet, somehow many organizations fail to allocate the proper amount of resources, time and effort into testing.
This is usually a complicated time in the project, because the project participants have, most likely, been juggling their own activities with the project's, a lot of time might have been dedicated to gathering the data, there might have been a lot of back and forth in terms of decisions being made for the project, and the testing phase is commonly the last one before go live, which means that the definitive change is lurking around the corner.
At Spencer Thomas we've seen enough projects to know that failure to dedicate resources and time into testing certainly means failure! You'll want a fully detailed analysis of what was configured and test it until you can't anymore. With the right level of expertise, you can have all testing activities coordinated and organized, so as to ensure all necessary items were covered, the right follow-up measures are in place, and by the end of it, you're confident everything will work well and according to what is expected.
Migrate to Production
You've designed, you've built, you've tested and you've gotten the green light to go live! Wow, what an accomplishment and a relief! Now, it's time to make it happen. Turning on a new system, shutting down an old one, communicating all of the changes and getting things back to business as usual are paramount to this stage. If you've followed our advice in all of the previous stages and hired us to help this is likely the smoothest part of your entire project. Even if you haven't we can still help whether you are ready or not. If you are going live and have known issues that need to be mitigated make sure you have a strategy to deal with them. If you are going live and don't think you will have any problems at all then don't be surprised when you do. The perfect go live event rarely happens. Expect issues, expect change and prepare plan for it.