4. Live It
Chris Klein, EVP, Vision & HCM Solutions and Eric Villaverde, VP, Global HCM Solutions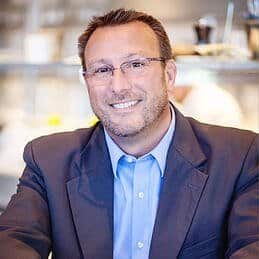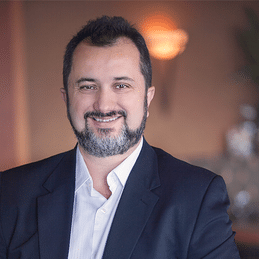 Congratulations! The hardest part of your HCM transformation is over. Deciding which solution serves your company best, planning that transition and implementing it is a very long and hard road. The thing is, once you go live with it, you need to have your teams go through a new reality and adapt to it as quickly as possible. And that is not an easy task as well. Providing hyper-care for the teams using those new systems and processes is key!
You'll also want to cover pending items from implementation, upgrades, enhancements, and how to keep improving your new system and processes.
Go Live
This is the moment of opening up your fancy bottle of champagne and celebrating the end of that long road of the implementation project. The new system is live, the new vendor has introduced you to the operations teams, the service is being provided. One would think the hard work is over, but that might not be the entire truth. You should celebrate the fact that you made it live, but should also reinforce the support to the teams involved, because the first couple of months will be stressful with learning the new tools, adjusting to the new processes, and correcting mistakes only visible now that it's live. You should always consider in your project planning at least two months of support after the go live date, so that the team responsible for operating the new solution does not bear that burden by themselves. Also, don't forget that a new system is only as good as the new processes and policies you implemented to make sure it is better than the one it replaced!
Upgrades and Updates
Once you have a new solution in place for some period of time, it is possible that the system's vendor releases upgrades and updates that require some form of small project to make sure all new features are covered and the system is used to it's maximum potential. Even if you implemented a new SaaS system upgrades happen and while you may not have to participate in the technical parts of that, you still need to manage the training and change management parts as new functionality is made available to your teams. At Spencer Thomas we can help you with resources specialized in projects like these, or with augmenting your staff temporarily so you can have your main users dedicated to exploring the new upgrades/updates.
Stabilization
After a lengthy implementation, you should have arranged room in your project for support to the new users until the system and processes stabilize. This also includes taking the analysis made earlier on current versus future state and prepare your department/teams for that new state, where the processes are optimized and meet the expectations of an improved dynamic. Most new systems demand a hyper-care period, where you have devoted extra resources to help and support the transition to service of complex solutions that change things around considerably. This doesn't mean that you made a bad choice, or did a bad job implementing it! Stabilization is normal because change is hard to adopt.
Optimization & Enhancements
If you made great choices, had a great implementation and love your new system then you won't need this. However, sometimes you inherited a new system or maybe you weren't able to do all of the things you wanted in the first phase or perhaps after using the system for a while you now realize there are some things you might have done differently. This is where system optimization studies come into play. We can help you assess your system and how its being used whether it's legacy or new and build a road map for you on how to best leverage whatever your investment priorities are. Even if you are using things just the way you thought you would be sometimes you realize there are other features or functionalities that you wish you had "turned on" or thought of previously. Enhancing your current system and processes is more science than art and we can help you determine what you really need and compare it to what you have and what your system/vendor is capable of delivering so that you end up with just what you dreamed.