2. Plan It
Chris Klein, EVP, Vision & HCM Solutions and Eric Villaverde, VP, Global HCM Solutions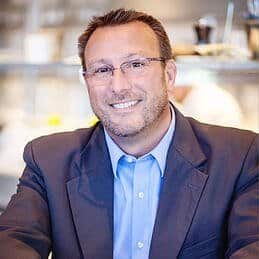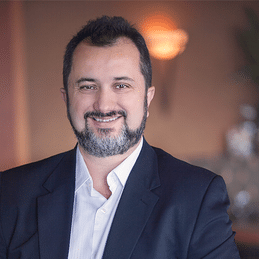 This is a long one, but planning is SO IMPORTANT! It's worth the read. In this stage you have most likely finished your business case and ROI, received and evaluated your RFP responses and decided on, or narrowed down to a short list of which vendors you intend to go forward with. If you haven't please go back and read our "Pick it" article for some helpful information!
It's also possible at this point that you've inherited that new solution, you've had it pushed top down from your C-level executives, it's part of an acquisition or divestiture or in some way has landed on your to do list and you have to figure out where to go from here. In any event, you have a new solution in front of you and you need to get started.
Now what? You need to execute on these decisions and plan what's coming. We can help you all the way with that detailed planning. We've done it many times, and know exactly what lies ahead.
Roadmap
First things first: You need to know where exactly you are today in terms of people, processes and technology. A thorough deep dive into your HCM reality. Then determine where you want to be tomorrow.
You might want to replace, fix or upgrade your systems. Hire, terminate or move people to shared service centers. Refine, change, update your processes. You need a clear picture of how to get from A to B.
By putting together an extensive and all-inclusive roadmap, you're setting yourself up for success with your migration.
Project Management Office (PMO)
Does your organization have a formal Project Management Office? Do you have your own methodology for managing and rolling out a large project? If so, you should evaluate how your project methodology cooperates and matches the new vendor's proven methodology. If your organization has its own templates, rules, language, you'll need to determine which to use for maximum effectiveness. Don't assume that this will be a simple task – and keep an open mind to blending a variety of approaches to ensure everyone can work within the frameworks they are comfortable with.
You might also want to leverage existing governance structures, reporting templates and any pre-existing cadence of meetings. Decide what's available and if you want or need it. This will influence what comes next.
Project Plan – Timeline
Often times, the project timeline comes top down. The CFO, CHRO, CIO or some other sponsor of your project has decided that the new solution needs to be live in, fill in the blank, timeline. You'll need support in assessing if that goal is realistic. Have all variables been thoroughly considered? Current contracts, resource availability, problems with compliance, vendors, employees, cultural aspects, the time of year, organizational readiness, potential resistance towards the change, to name a few. Business cases often make assumptions about how quickly projects can be completed that are not realistic. "Wanting" something done in a year doesn't mean it can be done that way.
Imagine a triangle. Each side is equal at the start and represent time, resources and quality respectively. If you make any side longer or shorter it impacts the other two. It's important to understand this simple concept and accept its reliability.
It's vital to have all stakeholders understand that it's not just about the duration of the project. It's thinking through a logical evaluation of a set of variables that will influence the timeline in a way that sets you up for success.
At Spencer Thomas Group, we've been there enough times to know that even the best laid plans of mice and men can go awry. Your organization's expectations should be set up in a way that it accepts reshuffling the project timeline (as well as resources and budget). You need to have that level of flexibility.
Once you identify your current situation, what the threats and opportunities are, who is willing to adopt the new solution, who will resist to it, you'll be in a good position to have the project plan and timeline geared for your project success.
Resources
Another important part of planning for your project is determining your needs as far as people go – not only for the project itself, but every person who will be affected by that new solution. Where are your people? What are they doing? Do they understand why it's happening, what's in it for them? Are you planning on shuffling them around? Are you cutting, moving or adding jobs? Do you need to consider backfills? Stay-on bonuses?
There are many risks when starting a project involving your HCM area, and they get bigger when the project involves multiple countries. Key people might feel threatened by the new solution; people in different countries might simply work against it because they don't want the migration to the new solution. They may not understand why it is being made, or they simply realize it's a huge impact and would like to have their reality considered. Those risks need to be mitigated.
You must also prepare a detailed communication plan and take in an Organizational Change Management strategy. You should also seriously consider inviting the top executives of your organization to all-hands meeting in each country, or at least region, being implemented, to explain to local stakeholders why you're doing it and what the benefits will be for them. It will greatly help with having them engaged to your project.
After making all that evaluation, ensure that you have the right skillset and experience for a project of this kind and seriously consider bringing in third-party support. Make sure you have the right people involved in every key aspect of the project. At Spencer Thomas Group we know how to do it, we have the experience, and we're here to help. Too many clients of ours have tried to have a go at it on their own to only later call us for help unwinding the tangle. Sure it's incremental cost to have expertise from day 1, but it makes day "done" come that much sooner and with a higher probability of success.
The fact that you bring in resources who really know what they're doing and add value to the project helps getting your local teams engaged.
Budget
While your overall budget will normally be determined when you create your Business Case and put forward an RFP, at the moment of planning you should really take the time to make sure your budget ties in properly with your project timeline, resources and, more than anything, with reality. You should focus on reconfirming it's properly aligned with what you laid out on your business case and that it has room for the unknown, given that unexpected things will happen. At Spencer Thomas Group we do this all the time. All types of customers, organizations, vendors and we typically see timeline, resources and budgets change. So our suggestion is be prepared and have a buffer built into your plan. And if nothing changes, it's money in the bank!
Pre Analysis
Your business case demanded a higher level analysis – now you signed up with your new vendor(s) and need to revisit the material collected, making sure it's still valid and going deeper into the analysis to make sure you're all set.
Most vendors will dictate the information they require, so trying to collect all relevant information early, ahead of time, is extremely important. Don't wait until the kick-off call, get things ready beforehand, be prepared. By the time your new vendor presents you with their needs, you'll be able to offer the insights collected in the pre-analysis and negotiate a project plan that involves thorough testing and preparation for go live.
Business Process
You're planning your implementation project, making a huge effort to estimate all the variables necessary to ensure that the project is successful, and focus all your energies on the migration process to the new system you've purchased. The system that will transform your organization's reality, making everything easier, more straightforward, efficient and effective, while being compliant with local legislation and delivering intelligence for better decisions. What could go wrong?
More often than not, that kind of implementation effort ends up focusing on the system part of the project, and overlooking the business processes connected to those systems (the legacy and the new hot one).
That's a mistake you cannot afford to make. Arranging for a deep dive into your current processes, making sure you have a full understanding of how things are run and how well documented they are, and adapting or designing new processes that allow your organization to get the most out of the new system is imperative. And since that effort can be daunting, overwhelming the HCM team and everybody else involved in it, you need to take the necessary steps to ensure you have the resources and talent required for such a big endeavor.
Here are some of the most important business process activities you must incorporate when implementing a new solution and going through an HCM transformation:
Full process documentation for all HCM Business processes.
Highly detailed list of all activities performed in your Human Resources area, including who is responsible for each one, how long does it take to get them done, etc.
Develop a comprehensive gap analysis, evaluating current versus future state.
Involve all stakeholders in this effort and consider the impact the new solution will have on all of them.
If your organization is undergoing an implementation project that involves multiple countries, you need to be extra careful to ensure the business process aspect of it is being considered, since the effort will involve teams that are located in different countries and might not fully understand what the ultimate goal is, which will in turn make these teams more resistant to the change, and thus less inclined to support such an overwhelming responsibility to adapt or create new processes to support the system change.
Governance
As mentioned in our PMO section – if there's a PMO, there should be a governance structure in your organization: approver levels for change requests, budget changes, communications, etc. If not, you'll need to determine how things get approved.
Once you do, you'll need to marry it with your project and new vendor's governance structure. You'll want to have a clear definition of escalation levels, with individuals empowered to make decisions. We know that decisions by committee mean problems. So you want to see different levels of authority to decide when escalation is needed.
Another important aspect of governance relates to different countries and regions, which means different governance models and layers of management. Be careful to accept regional and cultural norms as part of these decisions or you risk resistance in all decisions.
Finally, fully enforce the notion that you need to respect the governance model, given that each level is properly equipped. There are times that frustration might make you want to go straight to the top, and that is not good. It deteriorates credibility and it's unpleasant to others.
Much like the tortoise and hare – a slow methodical approach is more effective.